This Week's Lineup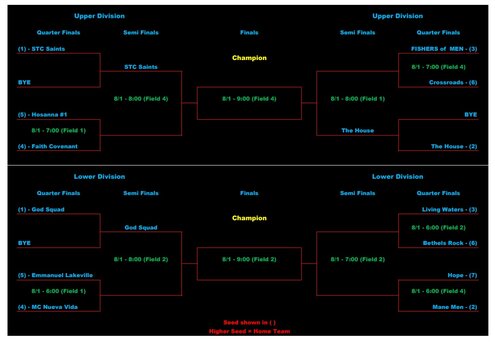 Great season guys! We won the regular season title and the top seed in the playoffs. We play our first game of a single elimination playoff on Monday 8/1 at 8pm on field 4. Where we aim for equitable playing time during the regular season, for the playoffs we aim to put together the lineup that gives us the best chance to win based on season batting statistics and defensive positional need.
Based those factors and player availability (subject to change) this is the playoff lineup:
Outfield -
Luke
Joe
Dan
Sam
Infield -
Cody 3B
Matt SS
Randy 2B
Joshua 1B
Christopher P
Quinn C
If need arises for another player Mike and Noah are the alternates that will be first notified based on batting statistics.
Everyone is encouraged to attend!